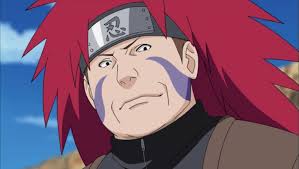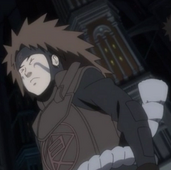 Čoza Akimiči (秋道チョウザ, Akimichi Chōza) je šinobi džonin nivoa iz sela lista i bivši saigrač sa Šikaku Narom i Inoičijem Jamanakom čini Ino-Šika-Čo trio. On je takođe petneasti vođa Akimiči klana (秋道15代目当主, Akimichi Jūgodaime Tōshu).
Pozadina
Za vreme napada lisice na selo pomogao je u odbrani. Nekoliko godina kasnije Čoza je saznao da njegovog sina tretiraju kao izganika jer je Akimiči, Čoza mu je rekao da neobraća pažnju na to i da će jednog dana imati prave prijatelje. Čoza je odveo Čodžija na memorijal Nara, Jamanaka i Akimiči klana i na posebnu vezu između ovih klanova.
Sposobnosti
Kao i njegov sin, a i kao ostatak Akimiči klana Čoza koristi svoju čakru da uveliča pojedine delove tela. Kao vodja klana, Čoza ima pristup nekim tajnim tehnikama. Za vreme invazije na Konohu, borio se sa Pejnom i bili su na ravnim častima, a za vreme Četvrtog rata uspeo je da na trenutak zaustavi veliku statuu.
Ad blocker interference detected!
Wikia is a free-to-use site that makes money from advertising. We have a modified experience for viewers using ad blockers

Wikia is not accessible if you've made further modifications. Remove the custom ad blocker rule(s) and the page will load as expected.