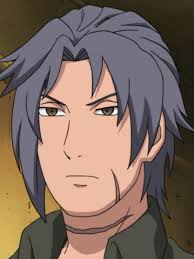 Šira (シラ, Shira) je čunin sela Peska i timski kolega Sen i Jome.
Istorija
Šira je rođen u malom gradu blizu severne granice Zemlje Vetra, gde su njegovi roditelji ostali dok se preselio u selo Peska u mladosti.
Sposobnosti
Šira ne poseduje nikakve sposobnosti ni za nindžicu ni za gendžicu kao Rok Li. Zbog toga je Šira bazirao svoj trening na tajdžicu kojeg je vežbao sa Garom. Šira takođe može da otvara i kapije, koje naziva Nebeski uzdisaji.
Ad blocker interference detected!
Wikia is a free-to-use site that makes money from advertising. We have a modified experience for viewers using ad blockers

Wikia is not accessible if you've made further modifications. Remove the custom ad blocker rule(s) and the page will load as expected.