==
Acui (アツイ, Atsui) je šinobi Sela oblaka i Samuin mlađi brat.
Ličnost
Za razliku od svoje sestre Samui, Acui ima prilično rasijanu glavu i odlučan stav,što se vidi i u borbi.
Izgled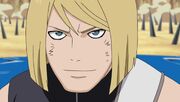 On ima plavu kosu i zelene oči.On nosi standarnu uniformu iz Sela Oblaka,zajedno sa pancirom. On takođe ima zavoje na podlaktice. Acui je takođe veoma dobar u Kendžicuu.
Sposobnosti
Acui je pokazao sposobnosti u oblasti mačevanja i vatrenog stila.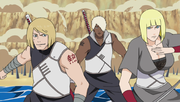 Drugi Deo
Acui je smešten u Prvu Diviziju.Acui je zapečaćen u Benišago tokom borbe sa Kinkakuom i Ginkakuom u Četvrtom Šinobi ratu.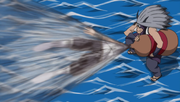 Posle Rata je oslobođen iz Benišaga zajedno sa svojom sestrom
Zanimljivosti
Acui znači vruće, za razliku od imena Samui što znači hladno.
Zajedno sa Timom Kakaši S
amui i Acui su jedini članovi Savezničke snage šinobija koji nisu bili pod Beskonačnim Cukujomijem
Ad blocker interference detected!
Wikia is a free-to-use site that makes money from advertising. We have a modified experience for viewers using ad blockers

Wikia is not accessible if you've made further modifications. Remove the custom ad blocker rule(s) and the page will load as expected.