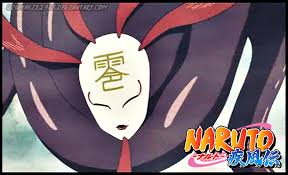 Bezrepi (零尾, Reibi) je zli duh stvoren od strane zlih misli i osećanja ljudi. Bezrepi se pojavljuje u Naruto filmu: Veze.
Izgled
Bezrepi podeseća na ljubičastu zmiju. Na svom licu ima belu masku na kojoj je ispisan znak nule. Bezrepi takođe ima i velika usta u kojima se nalaze veliki kutnjaci.
Sposobnosti
Bezrepi može da oseti negativne emocije i tamu u nečijem srcu, kao što je u Narutu osetio Kuramu kao njegovu tamnu čakru.
Ad blocker interference detected!
Wikia is a free-to-use site that makes money from advertising. We have a modified experience for viewers using ad blockers

Wikia is not accessible if you've made further modifications. Remove the custom ad blocker rule(s) and the page will load as expected.