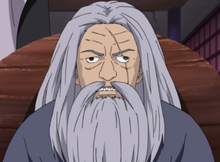 Bjakuren je bio šinobi Sela magle, koji je osnova selo i bio njen prvi vođa.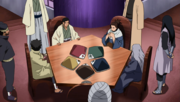 Pozadina
Zajedno sa ostalim kageima iz prve generacije bio je prisutan na prvom sastanku pet kagea čija je tema bila raspodela repatih zveri.
Izgled
U starosti, Prvi Mizukage je imao dugu i raščupanu kosu, brkove i bradu. Imao je ožiljak koji se prostire preko celog levog dela lica uključujući i oko, na koje je on verovarno bio slep. Zubi Mizukagea su oštri, kao kod Mačevalaca magle. 
Sposobnosti
Kao Mizukage i osnivač Sela magle bio je veoma moćan šinobi.
Zanimljivosti
Bjakuren (白蓮) znači beli lotus
Ad blocker interference detected!
Wikia is a free-to-use site that makes money from advertising. We have a modified experience for viewers using ad blockers

Wikia is not accessible if you've made further modifications. Remove the custom ad blocker rule(s) and the page will load as expected.