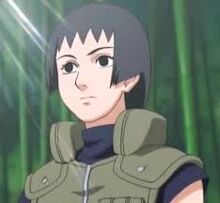 Cubaki je Kunoiči iz Sela sakrivenog u Lišću, i pojavljeju se samo u animeu.
Pozadina
Cubaki je Mizukijeva ljubavnica. Ona ga je čekala da se vrati iz zatvora i prihvatila ga, zajedno sa Fudžinom i Rajdžinom. Preklinjala je Mizukija da se popravi, ali je nije poslušao. Na kraju on je opet otišao u zatvor, a ona je prestala da bude sa njim.
Zanimljivosti
"Cubaki" (椿) je ime za japanski cvet, koji se zove Japanska Kamelija.
Ad blocker interference detected!
Wikia is a free-to-use site that makes money from advertising. We have a modified experience for viewers using ad blockers

Wikia is not accessible if you've made further modifications. Remove the custom ad blocker rule(s) and the page will load as expected.