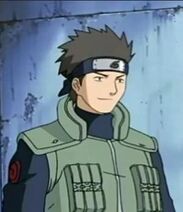 Cuzumi je šinobi čunin nivoa iz sela sakrivenog u lišću.
U mangi se pojavljuje za vreme čunin ispita i bio je čuvar borilišta gde se odvijao finalni ispit.
U animeu se pojavljuje još jednom za vreme invazije na selo, kada ga Pejn lako ubija, kasnije je zajedno sa ostalim šinobijima oživljen.
Ad blocker interference detected!
Wikia is a free-to-use site that makes money from advertising. We have a modified experience for viewers using ad blockers

Wikia is not accessible if you've made further modifications. Remove the custom ad blocker rule(s) and the page will load as expected.