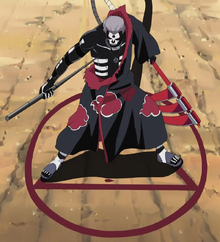 Džudžicu je vrsta tehnike koja oštećuje neprijatelja kletvom. Ona radi zajedno sa Džuindžicuom, medjutim, korisnik ne mora da primeni pečat na neprijatelja da bi mu bacio kletvu. Jedina navedena tehnika ovog tipa je Hidanova tehnika kletve tj. Jašinov ritual gde proklinje neprijatelja uzimanjem njegove krvi.
Ad blocker interference detected!
Wikia is a free-to-use site that makes money from advertising. We have a modified experience for viewers using ad blockers

Wikia is not accessible if you've made further modifications. Remove the custom ad blocker rule(s) and the page will load as expected.