Dosu Kinuta (jap. ドス・キヌタ,engl. Dosu Kinuta)  je nezvanični lider Tima Dosu i član je sela sakrivenog u zvuku.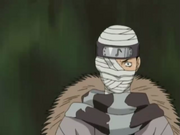 Ličnost
Dosu je prikazan kao veoma logičan i oprezan nindža. On retko kad požuruje pre noego što pre toga dobro sagleda situaciju. Obećao je da će osvetiti Zakua posle njegove borbe sa Šinom. Bio je veoma lojalan Oročimaruu i posvećen zadatku da ubije Saskea Učihu, ali biva razočaran posle saznanja da je dobio znak kletve. On je opisan kao veoma ljubazan i pouzdan.
Čunin ispit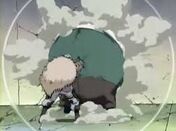 Tim je tokom ispita čuo Kabutovu priču sa geninima lista, pa su napali Kabutoa.Tokom ispita u šumi smrti, Dosu i njegov tim dobijaju naredjenje da ubiju Saskea. Medjutim Rok Li i tim deset ih sprečavaju. Saske se budi iz kome i lomi Zakuu ruke, posle čega se Dosu povlači.Dosu se u preliminearnom ispitu borio protiv Čodžia kojeg je veoma lako uspeo da pobedi. Pokušao je da ubije Garu kako bi se u završnom ispitu borio sa Saskeom ali to nije uspeo. Dosu i njegovi članovi tima nisu imali sreće, jer ih je Oročimaru žrtvovao za Reanimaciju mrtvih Hokagea predpostavlja se da je Dosu poslužio kao žrtva za neuspelo prizivanje Četvrtog Hokagea.
Ad blocker interference detected!
Wikia is a free-to-use site that makes money from advertising. We have a modified experience for viewers using ad blockers

Wikia is not accessible if you've made further modifications. Remove the custom ad blocker rule(s) and the page will load as expected.