En no Gjoja (役の行者, En no Gyōja) je osnivač Tsučigumo klana, i Hotarin deda.
Pozadina
Za vreme Trećeg Svetskog šinobi rata, En no Gjoja je bio Hiruzenov prijatelj, i pripadnik i osnivač Tsučigumo klana i sela.
Sposobnosti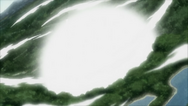 En no Gjoja je za vreme rata izmislio superiornu tehniku čija je snaga toliko razorna da može da uništi celo selo.
Da se ne bi koristila u druge svrhe, En no Gjoja je zapečatio tehniku u svoju unuku Hotaru.
Ad blocker interference detected!
Wikia is a free-to-use site that makes money from advertising. We have a modified experience for viewers using ad blockers

Wikia is not accessible if you've made further modifications. Remove the custom ad blocker rule(s) and the page will load as expected.