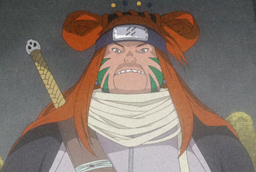 Fuguki Suikazan je bio šinobi sela magle i član sedam mačevalaca magle. 
Pozadina
Fuguki je vio Kisameov nadređeni i tokom jedne od misija rekao  je Kisameu da su informacije mnogo važnije od života njegovih prijatelja. Kisame je ubio sve svoje saborce, kako informacije nebi dospele u ruke sela lišća. 
Kasnije je Kisame otkrio da je Fuguki davao informacije neprijateljima, a potom ga je Kisam ubio i uzeo Samehadu. 
Ad blocker interference detected!
Wikia is a free-to-use site that makes money from advertising. We have a modified experience for viewers using ad blockers

Wikia is not accessible if you've made further modifications. Remove the custom ad blocker rule(s) and the page will load as expected.