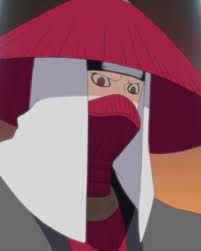 Han je bio nindža is sela kamena i
džindžuriki
Kokua, petorepe zveri.
Ubijen je od strane Akackija, kada su iz njega izvadili zver. Za vreme Četvrtog rata, Han je oživljen a zver je ponovo zapečaćena u njemu.
Zanimljivosti
Pošto je pravilo da džindžuriki dolazi iz porodice Kagea, moguće je da je Han u srostvu sa nekim Cučikageom.
Han je možda prvi zarobljen džindžuriki od strane Akackija.
Ad blocker interference detected!
Wikia is a free-to-use site that makes money from advertising. We have a modified experience for viewers using ad blockers

Wikia is not accessible if you've made further modifications. Remove the custom ad blocker rule(s) and the page will load as expected.