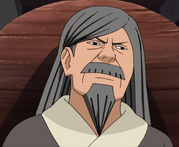 Išikava je bio vođa i osnivač sela kamena. 
Pozadina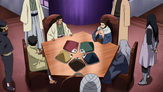 Išikava je u pratnji Mua bio prisutan na prvom ikad održanom kage samitu čija je tema bila raspodela Repatih demona radi balansiranja moći.U nekom trenutku svoje vladavine, Išikava je Onokia zadužio da brine o kamenom spomeniku njihovog sela.
Izgled
Išikava je prikazan kao starac sa jarećom bradom i širokim brkovima. Imao je dugačku sivu kosu. Prikazan je i kako nosi kage uniformu sela kamena.
Sposobnosti
Sposobnosti Prvog Cučikagea su nepoznate, pretpostavlja se da je bio veoma moćan pošto je bio osnivač i kage Sela kamena. Kao i svi Cučikagei, pokazao je sposobnost letenja. Sobzirom da je bio član klana Kamizuru predpostavlja se da je mogao da prizove pčele.
Zanimljivosti
Prvi Cučikage je spomenut u animeu, mnogo pre nego njegovog pojavljivanja u mangi, u poglavlju traženja Bikoču bube kada su ga spomenuli Suzemebači, Jibači i Kurobači.
Ad blocker interference detected!
Wikia is a free-to-use site that makes money from advertising. We have a modified experience for viewers using ad blockers

Wikia is not accessible if you've made further modifications. Remove the custom ad blocker rule(s) and the page will load as expected.