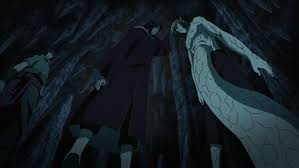 Izanami je gendžicu sposbnost koju mogu da koriste pripadnici
Učiha klana
. Ovo je gendžicu koji utiče na protivnika kroz fizičke senzacije podeljene između njega i korisnika. Umesto da utiče na Čakra sistem, on hvata protivnika u iluziju. Oko kojem korisnik koristi Izanami slepi, i gubi svetlost. Izanami i
Izanagi
su slični, samo što Izanagi menja sudbinu, a Izanami je odlučuje. Izanami se koristi tako što korisnik 'snimi' nekoliko slika svojim
Mangekjo šaringanom
, a zatim ih u zamenu za vid pusti da se ponavljaju u protivnikovim mislima. Iz izanami petlje se može izaći tako što prihvatite vašu sudbinu.
 Korisnici
-Najpoznatiji korisnik ove tehnike je Itači Učiha, pored njega poznato je da ga je koristila Naori Učiha
Ad blocker interference detected!
Wikia is a free-to-use site that makes money from advertising. We have a modified experience for viewers using ad blockers

Wikia is not accessible if you've made further modifications. Remove the custom ad blocker rule(s) and the page will load as expected.