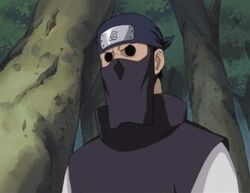 Joroji Akado(jap. 赤胴ヨロイ, engl. Akadō Yoroi)  je bio član Kabutovog tima genina, bio je jedan od Oročimaruovih špijuna u selu skrivenom u lišću.
Pregled priče
Joroji je na čunin ispitu stigao do preliminearnog dela, iako je imao veliku prednost jer može da apsorbuje čakru što je Saskeu prestavljao veliki problem jer je imao znak kletva ali je ipak izgubio zbog Saskeovog taidžicua.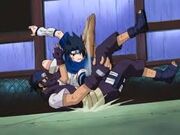 U animeu Joroji i Misumo se pojavljuju kao asistenti i telohraniteljji Amačija, bivšeg Oročimaruovog učenika. Borio se
sa Šinom gde je posle njihove borbe potonuo u vodu, a dalji status mu je nepoznat.
Zanimljivosti
Joroji na japanskom znači oklop, čineći Kabutov tim, tim mača, šlema i oklopa, asocirajući na samuraje, budući da Kabuto znači šlem na japanskom, a Curugi mač.
Ad blocker interference detected!
Wikia is a free-to-use site that makes money from advertising. We have a modified experience for viewers using ad blockers

Wikia is not accessible if you've made further modifications. Remove the custom ad blocker rule(s) and the page will load as expected.