Jougan je jedan od najjacih doidzicua u animeu i mangi Boruto.Ovo je jedan od novih doidzicua i za sad su poznate samo dve osobe koje ga poseduju(Boruto Uzumaki i Kawaki).Prvi korisnik jougana je Boruto Uzumaki.On je otkljucao Jougan mesanjem DNK Hagormove cakre(Naruto Uzumaki) i Hyuga klana (Hinata Hyuga).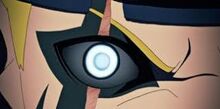 Kawakijev Jougan
Za vreme nindza rata izmedju Uciha i Sendzu klana Madara Uchiha je spomocu Hasiraminih celija uspeo da probudi Rinengan.Istu stvar je uradio i Kawaki.Poznato nam je dace Kawaki ubiti Naruta i Hinatu i kao Madara mesanjem njihovih celija probudice Jougan.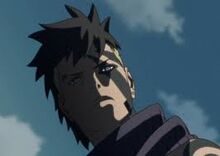 Ad blocker interference detected!
Wikia is a free-to-use site that makes money from advertising. We have a modified experience for viewers using ad blockers

Wikia is not accessible if you've made further modifications. Remove the custom ad blocker rule(s) and the page will load as expected.