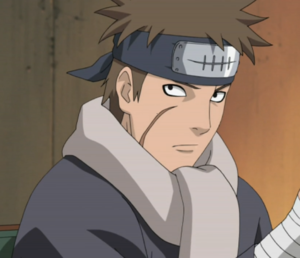 Judači je genin iz Sela kiše, koji je služio Pejnu, donoseći mu sa svojim partnerom Rjusuom tela mrtvih ljudi.
Pozadina
Judači i njegov partner su prvi put vidjeni u mangi tokom Džerajine posete Selu kiše.Njih dvojica su tražili kafanu u Subotu i ušetali su u zamku koju je Džeraja postavio.
Kada ih je zarobio, Džeraja ih je pitao o Pejnu.Kada su odbili da progovore, Džeraja je izvukao pero i počeo da muči Judačija golicanjem.Kada to nije upalilo, Džeraja pretvara Judačija u žabu.Rjusu je odmah ispričao sve što zna.
Džeraja pred smrt šalje Judačija u Selo lišća. Tu ga Ibiki Morino i Inoiči Jamanaka ispituju, čitanjem misli.Tada izbija invazija i navodno Judači je u napadu poginuo, mada je moguće da je preživeo posle Nagatove tehnike oživljavanja svih mrtvih u invaziji.
Ad blocker interference detected!
Wikia is a free-to-use site that makes money from advertising. We have a modified experience for viewers using ad blockers

Wikia is not accessible if you've made further modifications. Remove the custom ad blocker rule(s) and the page will load as expected.