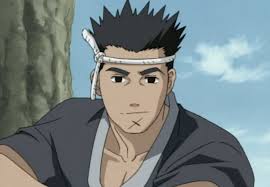 Kaiza (カイザ, Kaiza) je bio putujući ribar koji je dožao u zemlju talasa za novim izazovom.
Pozadina
Nakon što je spasao Inarija od davljenja, počeo je da Inarija uči sve što zna o životu i učio ga je da uvek mora da štiti stvari koje su njemu važne. Kaiza se kasnije oženio sa Cunami, Inarinom majkom i postao veliki uzor Inariju. Kada je Gato želeo da preuzme zemlju talasa on mu se suprostavio. Kasnije ga je Gato ubio i utera strah u sve seljane.
Ad blocker interference detected!
Wikia is a free-to-use site that makes money from advertising. We have a modified experience for viewers using ad blockers

Wikia is not accessible if you've made further modifications. Remove the custom ad blocker rule(s) and the page will load as expected.