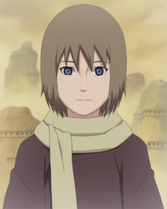 Karura je bila žena četvrtog Kazekagea i majka Gare, Kankura i Temari.
Pozadina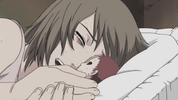 Sa svojim mužem izrodila je troje dece: Temari, Kankura i Garu. Kada je bila trudna sa svojim najmlađim detetom, Garom u njega je zapečaćen jednorepi Šukaku, što je rezurtiralo njegovom prevremenom rođenju. Pored velikih napora njenog muža da joj spase život, Karura je umrla zbog prevremenog porođaja.
Zanimljivosti
Njen brat Jašamaru je njena preslikana slika, samo sa drugačijom bojom kose.
Ad blocker interference detected!
Wikia is a free-to-use site that makes money from advertising. We have a modified experience for viewers using ad blockers

Wikia is not accessible if you've made further modifications. Remove the custom ad blocker rule(s) and the page will load as expected.