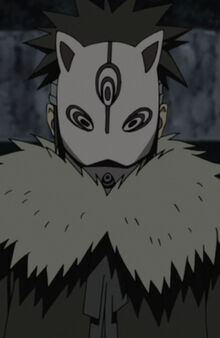 Menma Uzumaki (うすまきメンマ, Uzumaki Menma) je lik koji se pojavljuje u Naruto filmu: Put do nindže (Road to ninja) On je sin Minata i Kušine u alternativom univerzumu, takođe i glavni antagonista u filmu.
Pozadina
Menma je rođen kao sin Minata Namikazea i Kušine Uzumaki ali u alternativom univerzumu, takođe je džindžuriki Crne Devetorepe Lisice, on je čista suprotnost Narutu želi da osvoji svet, i jedan je od glavnih antagonista. Kao mali jako je bio ljubazan i voleo je svoje roditelje, upisao se na akedmiju, postao genin, a zatim čunin, nedugo zatim Menma je iz nepoznatih razloga postao S-Rangirani Kriminalac svog sela. Menma je nekako upao u paralerni svet, gde žive Naruto i njegovi prijatelji. Menma je udruživši se sa Tobijem odlučio da osvoji svet.
Izgled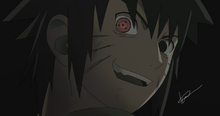 Menma izgleda slično kao Naruto, osim što je njegova kosa plava (Kasnije crna), takođe ima tri crte na licu i takoreći divlje oči. Menma je dobio Kekei Genkai Šaringan u svom desnom oku,kada je duh Tobija usao u njega.
Ad blocker interference detected!
Wikia is a free-to-use site that makes money from advertising. We have a modified experience for viewers using ad blockers

Wikia is not accessible if you've made further modifications. Remove the custom ad blocker rule(s) and the page will load as expected.