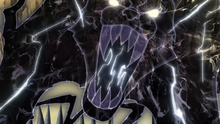 Crni panter je vrlo moćna tehnika B - Ranga. Ovaj džicu je mogao da koristi Darui ali se predpostavlja da je prvi korisnik bio Treći Raikage. Džicu predstavlja čakru crne munje formiranu u crnog pantera koji napada protivnika. Tehnika ima i svoju unapređenu verziju kada korisnik stvara 2 pantera.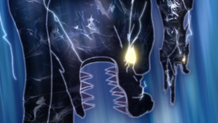 Zanimljivosti
Ovaj džicu podseća na tehniku munjevite zveri.
Ad blocker interference detected!
Wikia is a free-to-use site that makes money from advertising. We have a modified experience for viewers using ad blockers

Wikia is not accessible if you've made further modifications. Remove the custom ad blocker rule(s) and the page will load as expected.