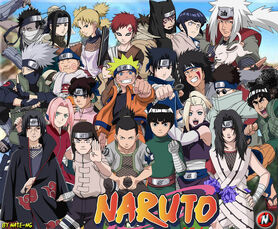 Ovo je stranica koja objavljuje rezultate popularnosti likova na ovoj vikiji. Možete i vi glasati za svog omiljenog lika na glavnoj stranici.
Pravila
Likovi smeju biti samo iz Naruta
Nema lažnih glasova (npr. bilo je ukupno 20, a vi našišete 50)
Svaki rezultat se mora objaviti (ma kakav bio)
Rezultati
Omiljeni član tima 7:
Naruto: 11
Saske: 9
Kakaši: 5
Jamato: 2
Sakura/Sai: 1
Omiljeni Akacuki član:
Itači: 19
Nagato: 6
Deidara: 4
Oročimaru/Zecu/Obito/Hidan: 2
Sasori: 1
Konan/Jahiko/Kisame/Kakuzu: 0
Ad blocker interference detected!
Wikia is a free-to-use site that makes money from advertising. We have a modified experience for viewers using ad blockers

Wikia is not accessible if you've made further modifications. Remove the custom ad blocker rule(s) and the page will load as expected.