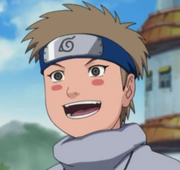 Navaki je bio nindža genin iz konohinog Sendžu klana.
Pozadina
Navaki je bio unuk Haširame i nećakov sin Tobirame. Rekao je svojoj sestri da želi da postane Hokage, a ona mu je na njegov dvanaesti rođendan poklonila ogrlicu njihovog dede. Dan posle dobijanja ogrlice, Navaki je poginuo u eksploziji,a sa njim su bili Oročimaru i još dva genina, pa je moguća da je Oročimaru bio njegov sensej. Kasnije je ogrlica vraćena Cunade.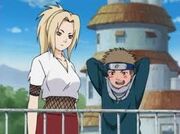 Ad blocker interference detected!
Wikia is a free-to-use site that makes money from advertising. We have a modified experience for viewers using ad blockers

Wikia is not accessible if you've made further modifications. Remove the custom ad blocker rule(s) and the page will load as expected.