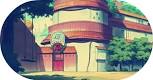 Nindža Akademija je mesto u Selu Lišća na kom se obučavaju deca mlađeg uzrasta da postanu Genini. Učitelj im je obično Čunin ranka. Tu se uče osnove veštine borbe (gađanje oružijem, tehnika Senke Klona, Transformacija, Zamena...). Ko položi na akademiji i prođe ispit kod svog novog seneseja, postaje Genin, i prvi put nosi traku sa sinbomlom svog sela.
Ad blocker interference detected!
Wikia is a free-to-use site that makes money from advertising. We have a modified experience for viewers using ad blockers

Wikia is not accessible if you've made further modifications. Remove the custom ad blocker rule(s) and the page will load as expected.