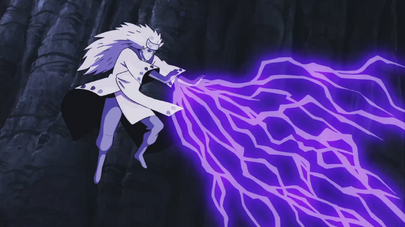 Sejdž umetnost: Yin izdanje munje depeša je nindžicu koji koristi Madara Učiha. Koristeći Yin izdanje da stvori formu iz ništavila koju kombinuje sa prirodnom energijom, korisnik stvara bezbroj munjevitih grana koje mu izlaze iz dlana.
Zanimljivosti
U mangi munje su bele dok su u animeu i Naruto Shippūden: Ultimate Ninja Storm 4 su ljubičaste
Ad blocker interference detected!
Wikia is a free-to-use site that makes money from advertising. We have a modified experience for viewers using ad blockers

Wikia is not accessible if you've made further modifications. Remove the custom ad blocker rule(s) and the page will load as expected.