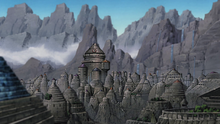 Selo Kamena je skriveno selo koje se nalazi u Državi zemlje. Pošto je Selo kamena iz jedne od pet velikih šinobi nacija, njen vodja jedan od pet kagea koji se naziva Cučikage. Selo se nalazi između nekoliko planinskih venaca.
Istorija
Harširama je dao selu kamena dve repate zveri kako bi izjednačio snage između pet šinobi nacija. Kasnije Selo kamena je izgubilo obe zveri jer su zapečaćene od strane Akackijia. Tokom trećeg šinobi rata Selo kamena je ratovalo protiv Sela lista. Selo kamena je bilo nadomak pobede, ali zahvaljujući snazi Minata Namikazea, selo Lista je dobilo rat. Selo je vodilo dosta ratova se Selom peska zbog njihove blizine.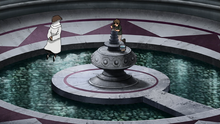 Cučikage Lista
Cučikage - Išikava
Cučikage - Mu
Cučikage - Onoki
Cučikage - Kurocuči
Klanovi
Ad blocker interference detected!
Wikia is a free-to-use site that makes money from advertising. We have a modified experience for viewers using ad blockers

Wikia is not accessible if you've made further modifications. Remove the custom ad blocker rule(s) and the page will load as expected.