Ninža Umetnost Kreiranje Preporoda - Snaga Hiljadu Tehnika je zabranjena tehnika koju mogu koristiti samo oni koji su savladali tehniku Kreiranje Preporoda. Kreiranje preporoda predstavlja vrhunac medicinskog nindžicua koji je stvorila Cunade, Peti Hokage. Oslobađanjem ogromne količine čakre nagomilane u pečatu na čelu dolazi do regeneracije tela.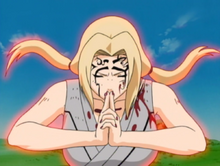 Snaga Hiljadu Tehnika predstavlja unapređenu verziju ovog džicua. Sem potpune regeneracije koju omogućuje, dolazi i do obnavljanja rezervi čakre u telu, a do potpune regeneracije dolazi bez ikakvih znakova rukama. Lečenje tela ovom tehnikom nastavlja se sve dok se ne iscrpe sve rezerve čakre.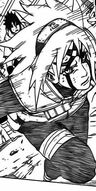 Da bi se izveo ovaj džicu potrebno je sakupiti dovoljno čakre i nagomilati je u pečatu na čelu. Snaga Hiljadu Tehnika koju jedino mogu da koriste Cunade i Sakura, omogućava medicinskim nindžama da se bore. Tokom korišćenja Snage Hiljadu Pečata, korisnikovo telo prekrije oslobođeni pečat. Čakru iz pečata moguće je preneti ne drugu osobu fizičkim kontaktom.
Ad blocker interference detected!
Wikia is a free-to-use site that makes money from advertising. We have a modified experience for viewers using ad blockers

Wikia is not accessible if you've made further modifications. Remove the custom ad blocker rule(s) and the page will load as expected.