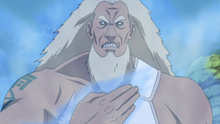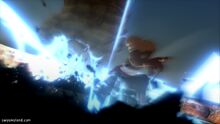 Suština pakla je najmoćnija tehnika Trećeg Raikagea. Reč je o tehnici B - Ranga kojom Treći Raikage prokuplja čakru u svoj dlan(kao kod Čidorija i Raikirija) i daje svom dlanu snagu koplja. Postoje 3 verzije ove tehnike: sa 4 prsta, sa tri prsta i sa jednim prstom. Verzija sa jednim prstom je poznata kao "najjače koplje" jer je njom potpuno sam porazio Gjukija. Džicu je prvi put viđen kada je Treći oživljen u Četvrtom Svetskom Šinobi Ratu.
Ad blocker interference detected!
Wikia is a free-to-use site that makes money from advertising. We have a modified experience for viewers using ad blockers

Wikia is not accessible if you've made further modifications. Remove the custom ad blocker rule(s) and the page will load as expected.