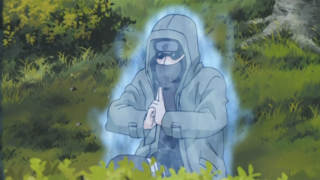 Ovo je tehnika koju koriste članovi Aburame klana da ubrzaju rast i reprodukciju Kikaičo buba. Kako je telo korisnika košnica, on će se obložiti čaurom da dodatno pomogne insekte. Ovo je jako važna tehnika za članove Aburame klana jer je nijhov napad osnovan na korišćenju ovih insekata. Ipak, ako bi korisnik upotrebljavao ovu tehniku u sred borbe postao bi jako ranjiv i ostavljao lakšu mogućnost protivniku da ga savlada. Zato se, kada je u borbi, korisnik skriva na razna neprimetna mesta.
Ad blocker interference detected!
Wikia is a free-to-use site that makes money from advertising. We have a modified experience for viewers using ad blockers

Wikia is not accessible if you've made further modifications. Remove the custom ad blocker rule(s) and the page will load as expected.