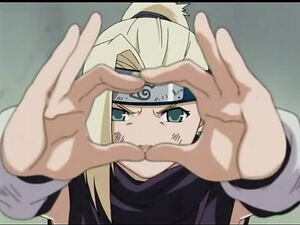 Tehnika zamene uma je tehnika Jamanaka klana. Ova tehnika se ne koristi u borbi već za prikupljanje informacija. Korisnik ove tehnike na kratko vreme može da zameni um sa nekim drugim i da ima potpunu kontrolu nad njegovim telom, ova tehnika takođe može da se koristi i na nekoj životinji. Ukoliko dođe do povrede na protivnikovom telu da ista povreda se dešava i na telu korisnika tehnike.
Kada se oslobađa, prilikom ove tehnike, duša može da ide samo pravolinijski. Ako se promaši meta, duša se vraća u telo, ali je za to potrebno nekoliko minuta. Zbog toga se ova tehnika uglavnom koristi u formaciji Ino-Šika-Čo.
Ad blocker interference detected!
Wikia is a free-to-use site that makes money from advertising. We have a modified experience for viewers using ad blockers

Wikia is not accessible if you've made further modifications. Remove the custom ad blocker rule(s) and the page will load as expected.