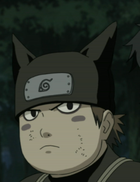 Torifu Akimiči je konohin šinobi.
Pozadina
Za vreme prvog svetskog rata bio je član tima zajedno sa Tobiramom, Danzom, Kagamijem, Hirunzenom, Homurom i sa Koharom. Vidjen je zajedno sa svojim timom kako beži od Kinkakuovih snaga, drugi Hokage je poginuo kao mamac kako bi ostali mogli da se izvuku.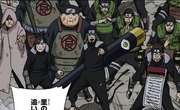 On je vidjen kako zajedno sa Trećim Hokageom brani selo od devetorepe lisice.
Ad blocker interference detected!
Wikia is a free-to-use site that makes money from advertising. We have a modified experience for viewers using ad blockers

Wikia is not accessible if you've made further modifications. Remove the custom ad blocker rule(s) and the page will load as expected.