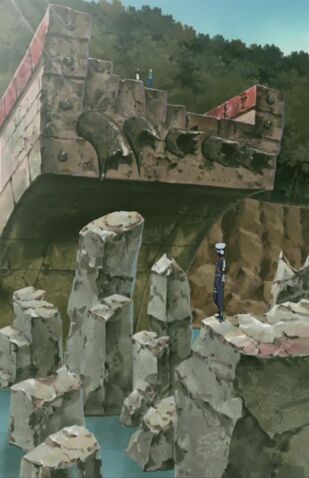 Treči šinobi svetski rat bio je treći veliki rat koji je okupio većinu šinobi nacija. Selo lišća i selo kamena su ratovali širom sela trave, selo kamena je vodilo rat sve do uništenja Kanabi mosta gde konoha preokreće rat u svoju korist. U ratu je učestvovalo i selo peska, jer je za vreme ovog rata Sasori dobio nadimak Sasori od crvenog peska. Minato Namikaze je postao heroj, jer je najviše njegovom zaslugom rat preokrenut i dobio je nadimak Žuti treptanj sela lišća, i postao četvrti hokage. Kakaši je za vreme rata bio promovisan u džonina i stekao Šaringan i dobio nadimak nindža plagijator. Itači je kao veoma mlad (oko četiri ili pet godina) učestvovao u ratu. Posle završetka rata on je vukao traume iz detinjstva i uvek se trudio da očuva mir. U selu kiše je došlo do sukoba između njenog vođe i Akackija. U bitci su poginuli Lider sela, Hanzo, i jedan od lidera Akackija, Jahiko, kao i mnogi drugi šinobiji.
Ad blocker interference detected!
Wikia is a free-to-use site that makes money from advertising. We have a modified experience for viewers using ad blockers

Wikia is not accessible if you've made further modifications. Remove the custom ad blocker rule(s) and the page will load as expected.